Serving the training needs of the tri-state area of southeast Tennessee, northeast Alabama and northwest Georgia.
Including but not limited to: Atlanta, Alpharetta, Dalton, Rome, Chattanooga, Fort Payne, Rainsville, Huntsville, Gadsden, Scottsboro, Guntersville, Birmingham.
You want to be prepared, for anything and everything. Come to us for your critical training needs.
Learn Personal Defense skills to protect you and those you care about!
Gain the knowledge needed to survive in a variety of situations!
-Perimeter defense training to better prepare you to keep intruders from entering your property.
-Tactical movement instruction that will enhance your ability to move properly in high threat situations.
-Land navigation courses to build confidence and keep you on track, wherever you go.
-Tactical mindset classes that improve your overall safety and awareness to reduce your chances of becoming a victim.
-Wilderness and urban survival classes that will prepare you to be at your best during the worst of situations.
-Specialized group and individual consulting on many other related topics.
Each of our instructors has over
25 years
of individual tactical survival experience and the ability to effectively convey that knowledge to you.
Find out more by clicking on the "Seminars, training and consulting" tab at the top of the page.
Email buckfreitag@threesixtyosi.com for more information on exactly how we can help you become better prepared for any threat.
Welcome to Three-Sixty Outfitters Supply and Instruction!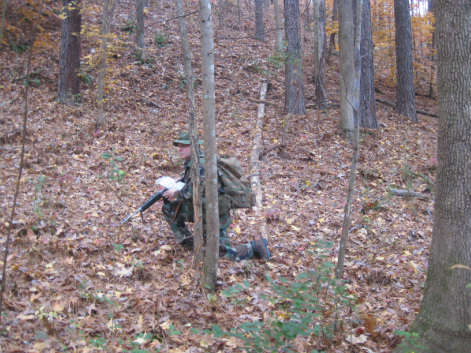 We are dedicated to providing training, guidance and equipment to help you become better prepared for anything from a simple outdoors trip to a major disaster. We can outfit you and help you plan for just about everything from safe travel on the Appalachian Trail, to surviving the Zombie Apocalypse!

Send us a message with your goals and we will help you reach your objectives!







---