Emergency Preparedness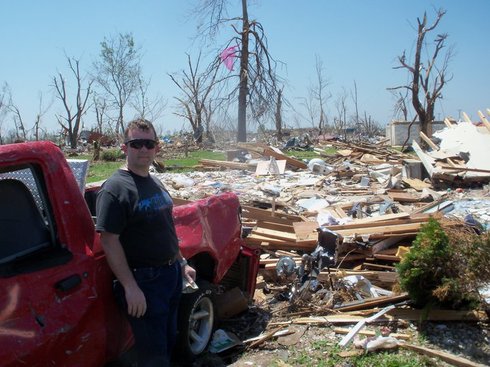 We have learned to be prepared for any eventuality, whether camping, hiking or caught in a natural disaster. Preparedness in our car, home, on our person or in our campsite is a lesson we carry forward with us from our military careers. Because we live and practice this philosophy we carry a wide range of emergency supplies. We believe in and use the very best, so the very best is what we offer. We carry basic household First Aid kits to trauma kits and products proven on battlefields around the world. Our kits are designed to provide the first three levels of assistance to an injured victim: Immediate First Aid, Stabilization First Aid and Evacuation to Emergency Care Providers. We provide kits and training to help you provide the critical A,B,C,D,E,S of emergency response – Airway, Breathing, Circulation (and bleeding), Determination and treatment of injuries, Evacuation and Stabilization (and treat for Shock).

When we think of emergency preparedness we think of an Emergency First Aid Kit, but there are many other levels to consider. We carry a variety of options designed to provide you with a comprehensive system of preparedness. We carry an individual kit for personal emergency treatment, similar to the Individual First Aid Kit (IFAK) our soldiers carry in the field. We offer a larger kit similar to a medic kit or an EMT kit. Our other option is a simple home first aid kit. We also carry a variety of items you can include in your personal kit and resupply your kit. We will be happy to help you design your kit to meet your specifications. If you are a professional care facility or professional, we will be happy to talk to you about your supply requirements. We do not carry or offer medicines of any kind, however, we carry equipment and supplies as well as training to develop your capabilities as a center for preparedness or an Emergency Response Operations Center to include supplies and training.

Preparedness is not a one-time thing, it is a lifestyle. It requires a cultivated mindset and thought process. Part of that process is in what we carry with us and how we go about our daily life. We carry a large variety of Every Day Carry items and equipment that help you achieve that mindset and have the tools you may need. We take a common sense approach to preparedness and advocate an anything-can-happen mentality. On any given day, at any given time and in any given place any emergency situation can occur. We carry a series of "Go-Bags" and modules designed for an Every Day Carry situation and long-term circumstances. We design modules to outfit your kit that includes an emergency medical kit and other Every Day Carry items. We can customize our bags for you, or you can get our basic kit and fill it out yourself. Our modules are designed to provide you with the best perfoming equipment and can be purchased seperately to to reduce costs and makes this affordable. With our emergency preparedness package you will be equipped to be ready to act when you find yourself in an emergency situation. The worst feeling in the world is being on a scene and having nothing on hand to help someone in need. Our approach centers around the fact there are three kinds of people in the world; the victim, the hero and the spectator. Most people are spectators and just watch. Anyone can be a victim and anyone can be a hero. You can't help being a victim most of the time, but you can make the choice and be prepared to be either a spectator or a hero. We choose to be prepared, and with our kits and preparation packages, you will be prepared too.
---